Friday, June 1, 2012
Unleashed Randomness blog giveaway sponsored by Khei Shop.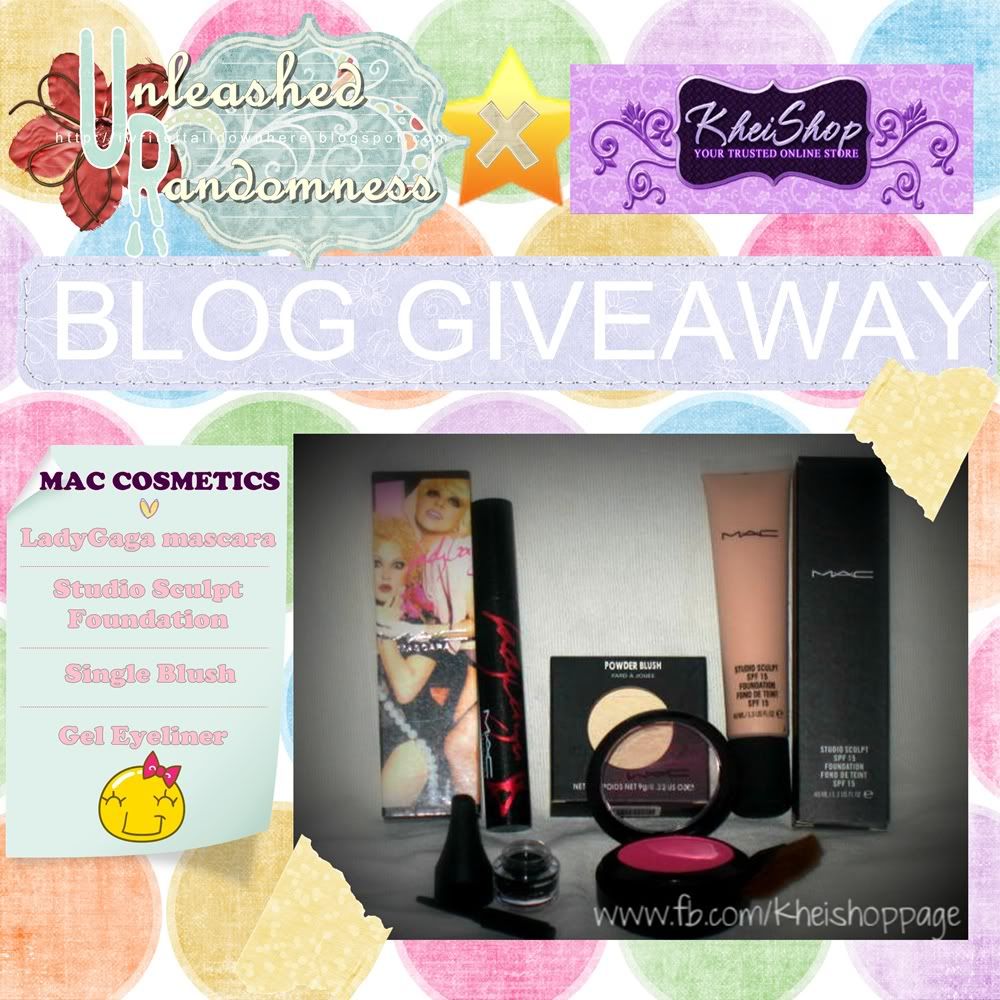 For more details, visit:
http://iwriteitalldownhere.blogspot.com/2012/05/giveaway-ur-x-khei-shop-win-mac.html
Popular Posts
I support Breast Cancer Awareness and my dear followers knew the reason why. When I posted this I'm 10 weeks and I'm craving Lollipo...

2012 is the Year of the Yang Water Dragon. It will start on January 23, 2012 and ends February 9, 2013. In ancient China, the celestial...

This year, instead of remembering and writing down my memories of 2011, I'll just simply thank the Lord for everything that I gained and...

Today is my dear brother's birthday. Happy Birthday Jaypee " Bunso " !!! You know that we're so proud of you. No matter wh...

 If I would be given the chance to design my dream home without thinking about the "budget" my living room would look like th...

Win The Body Shop Moisture White Shiso Products! The Moisture White kit includes Foaming Facial Wash, Shiso Cleansing Powder, Shiso Whiteni...

Since I was a child my old time favorite chocolate would be M&M's. I remember my sister and I used to let this mini color-coated cho...

Hello there my lovely readers! It's been awhile, I haven't been updating my blog as I used to. But hey! I have a good news for all o...

I need an authenticated birth certificate and marriage certificate from NSO. Today,  I called the NSO Helpline Plus Delivery hotline 737-...